Negro Leagues Baseball Museum
The world's only museum dedicated to preserving and celebrating the rich history of African American baseball and its impact on the social advancement of America.
The Negro Leagues Baseball Museum was established in 1990 in Kansas City, Missouri, and is regarded as the foremost preserver and presenter of African American baseball history. 
The Museum partnered with Flyleaf in 2021 to begin work on the first of two websites that bring to life facts and photos chronicling the key players in African American and Afro Latino baseball history. The first site, which launched in April 2022, complements the physical exhibition Barrier Breakers: From Jackie to Pumpsie which premiered at LA's Dodger Stadium. The second site, Béisbol, launched in September 2022.
The main components of our work have been to:
Present

historical photos, videos and copy in a captivating virtual environment 

Enhance

the in-person experience at the exhibition 

Create

a thoroughly engaging, seamless experience for mobile and desktop users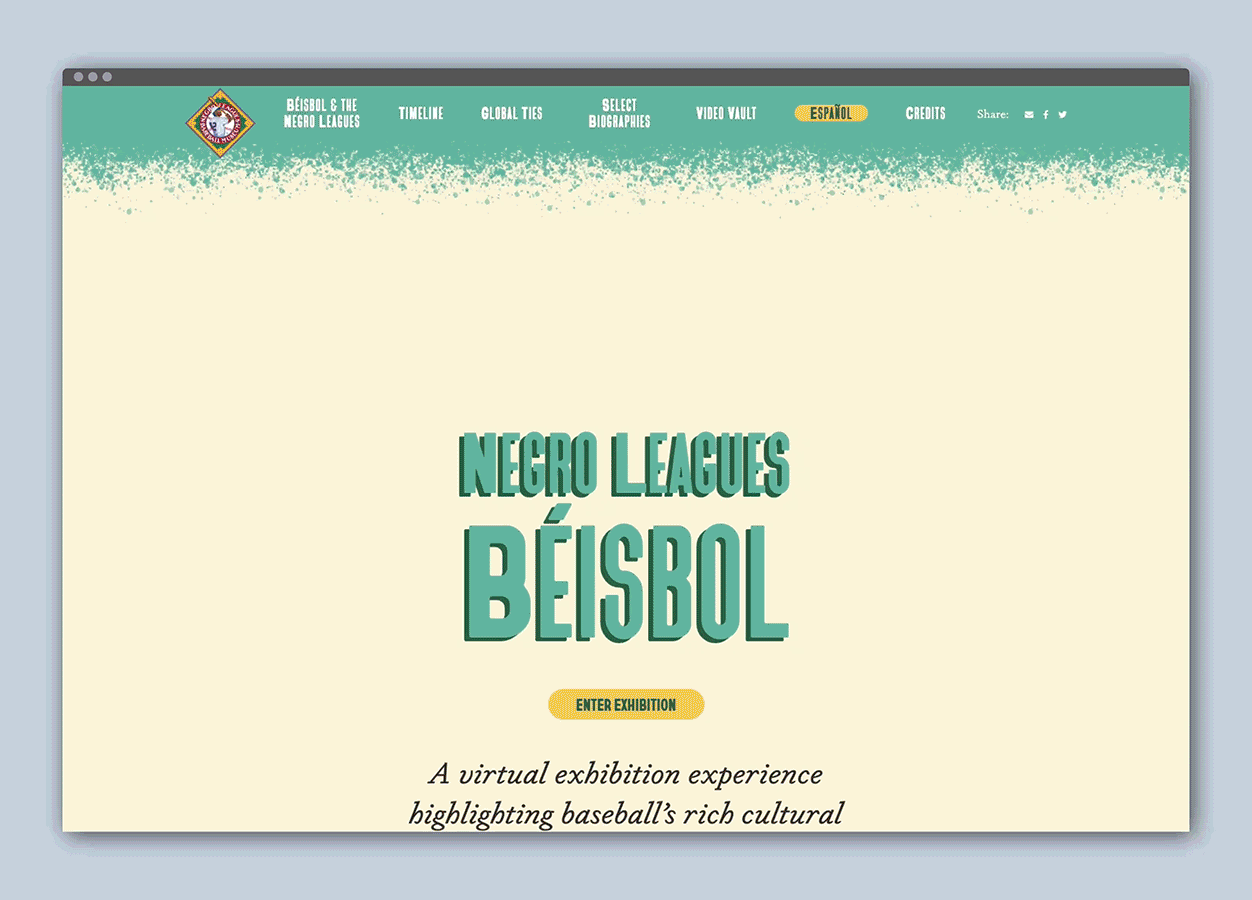 Present
historical photos, videos, and copy in a captivating virtual environment
Research the history and the contextual information of the content to arrive at what we called "Future Classic" typefaces, colors, and iconography that pay homage to styles of the referenced eras while adding a contemporary flair suggesting the timelessness of the content.

Organize rare photos from 1939 through the 1970s in various easy-to-navigate pages: the main virtual exhibition, a page devoted to the key integration pioneer players, a timeline of famous Black firsts, and a video vault.

Explore and implement features which allow interactivity in ways that are unique to a web experience, including "flippable" baseball cards.

Allow for a customized browsing experience with chronological or alphabetical sorting of the featured Integration Pioneers — the first African American and Afro Latino players to integrate Major League teams — before exploring career highlights and awards, and historical photos and footage for each player.

Elevate engagement with timeline content by animating visuals to "fly in" as one navigates through a timeline.

Enhance
the in-person experience at the exhibition
Present a throughline from the in-person exhibition to the virtual experience, including adding QR codes to exhibition panels which link to exclusive content like videos on Integration Pioneer players.

Build in functionality for clicking to zoom in on details and read excerpts of historical documents, to mimic how one might get close to an exhibition item, and even go further as to interact with it!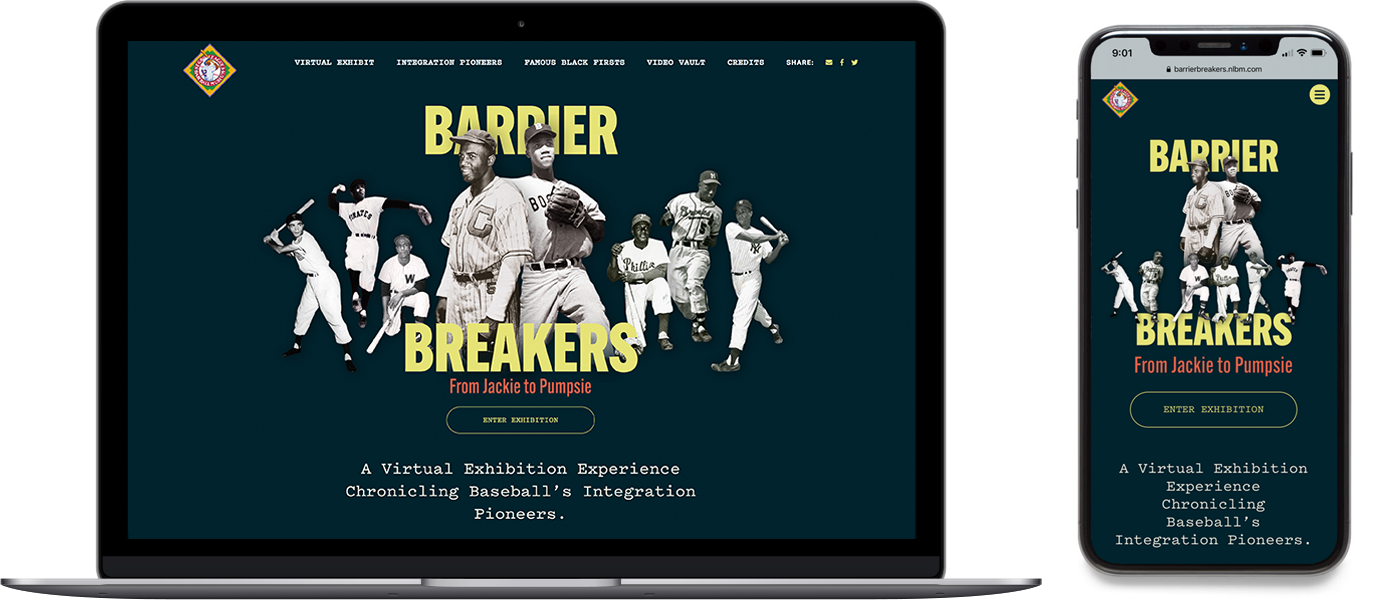 Create a thoroughly engaging, seamless
experience on mobile and desktop
Design mobile-friendly page layouts that make sure content looks great from an array of devices. 

Allow for users, on desktop or mobile, to easily navigate chronologically or access the exhibition from any decade.

Utilize photos at manageable file sizes and embedded YouTube-hosted videos for fast page-loading.